Richard C. McElroy, III, AWMA®, JD*
Managing Partner | Financial Advisor
Rick is a seasoned financial advisor with over 20 years of industry experience. As a dedicated client advocate and counselor, Rick believes that being forthright, plain spoken, and caring is the only way to serve. In an evolving economy, investors often don't understand how to manage the complexity on their own. Rick's goal is to provide the clarity, information, and resources that help our clients make sense of their wealth management while guiding their financial journey. He also brings specific experience supporting families that have children with special-needs and helping to manage their unique financial planning strategies.
As a senior Wealth advisor, Rick focuses his efforts on creating customized financial plans for clients and connecting their strategies to their life goals. In every step, he enjoys helping clients navigate the evolving financial and "life management" landscapes, so they design and follow a thoughtful, goals-based road map. Prior to 1997, Rick was a practicing attorney for 16 years. He applies the same passion for serving as a trusted guide in his role today supporting clients' financial lives.
Rick believes in contributing his time to the community and has been an active volunteer in charitable, professional, scholastic, and athletic activities, and he currently serves on the Investment Committee of the North Carolina Bar Association.  He greatly enjoys time with friends on the golf course, and his treasures include his wife, Hargrave, and his three sons and their families.
Accredited Wealth Management Advisor℠ professional designation

B.S. Business Administration, University of North Carolina

Juris Doctor, Campbell University School of Law*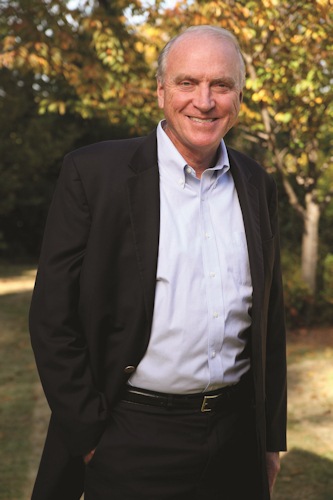 "I believe that my role is more than helping clients invest— it also includes helping them with life management matters and building confidence in a financial road map to the future."
Michael Hakerem, CFA
Managing Partner | Chief Investment Officer
Michael is our team's Chief Investment Officer and oversees clients' investment needs and portfolios. He has over 25 years of experience in private wealth management and custom portfolio design, and has built award-winning financial technologies for securities research and portfolio management. As a client advocate, Michael is passionate about shaping a trustworthy, forward-thinking financial industry through client-centric stewardship.
Prior to joining Glenwood Financial Partners, Michael served in senior leadership roles at two regional wealth management firms with further experience building investment strategy platforms at a Fortune 500 financial firm. He later formed Empowered Portfolios®, a consulting firm that delivers the tools and experience necessary for fiduciary advisors to deliver personalized, goals-based wealth management services and asset management. Michael's expertise includes behavioral finance, economic research, asset allocation, relative-value investing, and risk management. He's also an accomplished industry author, mentor, and speaker, and has traveled across the country speaking on topics such as portfolio management, securities research, and FinTech tools.
Within his community, Michael is an active member and frequently volunteers as a coach for youth athletics, and as a member of the Positive Coaching Alliance. Michael is also an active member of the CFA Institute and the North Carolina Society of Financial Analysts. In his free time, he enjoys spending time with his wife and three sons, traveling, and playing USTA competitive tennis.
Holds the Chartered Financial Analyst® designation, which is a graduate-level self-study program given by the CFA Institute that combines a broad-based curriculum of investment principles with professional conduct requirements.

Is an active member of the CFA Institute and the North Carolina Society of Financial Analysts

Is a graduate of James Madison University with a BBA in finance and economics
"Everything I do is fueled by a sense of purpose to help families receive the wealth management advice and solutions they desire, require, and deserve."
Private Clients, Attorneys, CPAs, and Community Members look to us for proprietary
Reward-to-Risk investing disciplines, over 50 years of combined service in the "financial trenches,"
and authentic care and concern for real people.
Glenwood Financial Partners is an independent financial advisory
firm located in Raleigh, North Carolina.
Advisory services offered through Eudaimonia Partners LLC, an SEC registered investment advisory firm. Glenwood Financial Partners may only conduct business with residents of the states for which they are properly registered.